55th Annual Scientific Meeting ISCoS, 14-16 September 2016, Vienna, Austria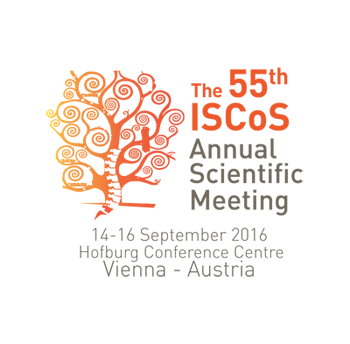 Biography
Alberto de Bellis, MD
Neurosurgeon
Founder&President:
"Maria Rosaria Maglione Foundation onlus"
www.mrmfoundation.com

This study was founded by Maria Rosaria Maglione Foundation onlus in collaboration with Dr. Luigi Aloe (CNR)

Acknowledgements/References:

Proceedings of 2016 Annual Meeting American Spinal Injury Association, Philadelphia, USA

Proceedings The First International Rita Levi Montalcini Meeting 2016 Neuroscience and Terapy

Award "Remembering Rita Levi Montalcini" 2015

Award Research Sinch (Italian Society of Neurosurgery) 2012

Proceedings of The 11th International Conference on NGF and related neurotrophic factors, Germany, 2012

Publishing selected:
de Bellis A et al Progress in Neuroscience 2012; Vol. 1, N. (1-4): 83-90, 2012; ISSN: 2240-5127


Abstract
Introduction: 
Nerve growth factor is known to play a critical protective role on a number of brain neurons in mammals, including humans. However, its role in the spinal cord is not still unclear. Indeed, NGF does not cross the blood-brain barrier if injected subcutaneously or intravenously, and another delivery method is therefore required. Hence the aim of this study was first to investigate whether purified NGF reaches spinal cord neurons and has any effect on the motor skills of rats with induced spinal cord injury and second to determine its effect on NGF concentrations and NGF-receptors in injured spinal cord neurons in adult rats when administered via the nasal cavity.
Methods: 
Adult male Sprague-Dawley rats with intact and injured spinal cord (SCI T8-T10) received daily intranasal nerve growth factor administration in both nostrils for 1 day or for 3 consecutive weeks.
Results: 
We found an increased content of NGF and enhanced expression of nerve growth factor receptors in the spinal cord 24 hours after a single intranasal administration of nerve growth factor in healthy rats, while daily treatment for 3 weeks in a model of spinal cord injury improved the deficits in locomotor behaviour and increased spinal content of both nerve growth factor and nerve growth factor receptors.
Conclusion: 
These outcomes suggest that the intranasal nerve growth factor bypasses blood-brain barrier and affects spinal cord neurons in spinal cord injury. They also suggest exploiting the possible therapeutic role of intranasally delivered NGF for the neuroprotection of damaged spinal nerve cells.
https://zibrant.eventsair.com/QuickEventWebsitePortal/iscos-2016/info/Speaker
Poster Viewing with refreshments. 1
| | |
| --- | --- |
|   | mercoledì, settembre 14, 2016 |
| | |
| --- | --- |
|   | Exhibition/Poster/Catering Area |
Intranasal Administration of Nerve Growth Factor Protects Injured Neurons in Spinal Cord Injury: Pilot Study
---